Inbjudan Viking Tour 2006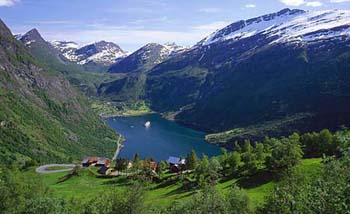 Här kommer en trevlig inbjudan till ett lopp i Norge. Vackra bilder fick vi också. Här kan vi bevisa att det går att klättra med liggcyklar. Arrangörerna har till och med gjort en speciell HPV-klass. Fler fina bilder på länken längst ned.
Dear cycling friends!

One of the worlds most beautiful cycling races was arranged for the first time through the fjordland of western Norway this summer.
Non-timed thrill or racing for grim death: Participants speak of the ride of their lifes.

Only sections of each stage are being timed and a number of enthusiasts riding all the way in non-timed classes.
This creates a great athmospere that can only be improved by having even more nationalities with us.

DBS Viking Tour. Norway.

Six days amateur stage race.
Open to all: Enthusiasts, touring cyclists and those seeking to compete with former TdF-riders.

Geiranger, Trollstigen, Jotunheimen, Peak Road, Sognefjorden, Vikafjell, Eagles Road, Dalsnibba...
600 km and 11000 m. accumulated ascent from Aurland (Sogn og Fjordane) to Åndalsnes (Møre og Romsdal).
23. - 28.juli 2006

An informal chance for amateurs to try a real stage race.
Only, this time the hairpin roads com right out the Atlantic ocean and rise into the peaky skies of western Norway.

23. juli: Aurland Prolog
24. juli: Boatcruise on Nærøyfjorden. Gudvangen-Stalheimskleiva-Vikafjell-Resvik. Boatcruise back to Aurland.
25. juli: Aurland - Lærdal-Filefjell-Tyin-Øvre Årdal
26. juli: Øvre Årdal - Tindevegen - Turtagrø -Fortun - Sognefjell - Lom
27. juli: Lom - Skjåk - Strynefjell - Geiranger
28. juli: Geiranger - Ørnevegen - Nordalsfjord - Trollstigen - Istra - Åndalsnes

We would especially like to mention the "HPV CLASS," including Bram Moens of Netherlands...

Sleep-over and rest for tired legs are in Aurland, Øvre Årdal, Lom, Geiranger og Åndalsnes.
The organizer transports your luggage and provides feeding stations, so you can focus on the mountain passes, the fjords, waterfalls, glaciers, lakes...

As this is being written, there are som 1701 starting places left for 2006...

Kind regards,
Geir Ellingsen
Re sykkelklubb & DBS Viking Tour
Info: www.vikingtour.no
E-post: info@vikingtour.no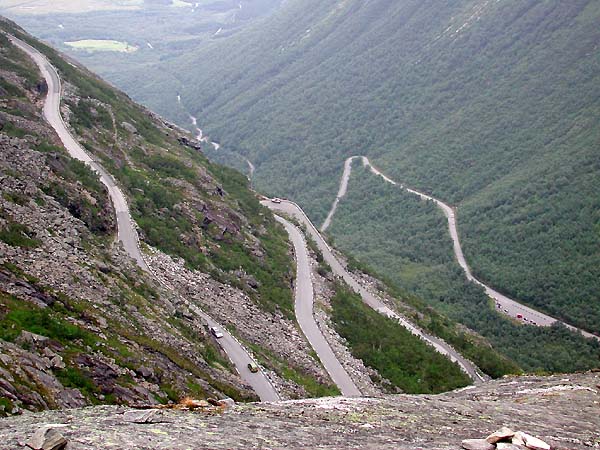 Trollstigen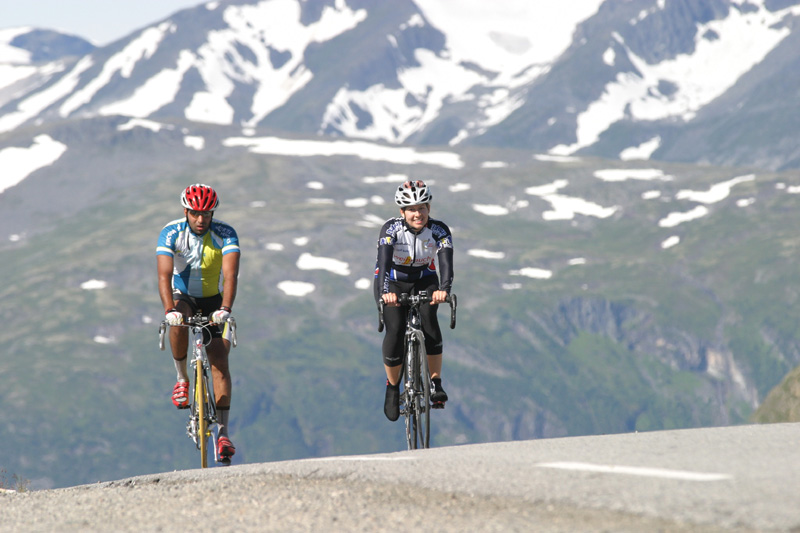 Första backen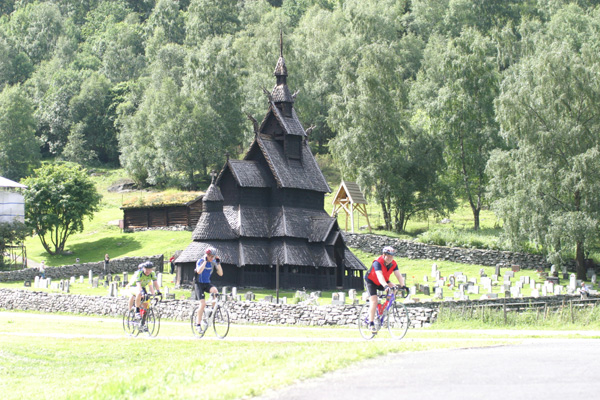 Norsk stavkyrka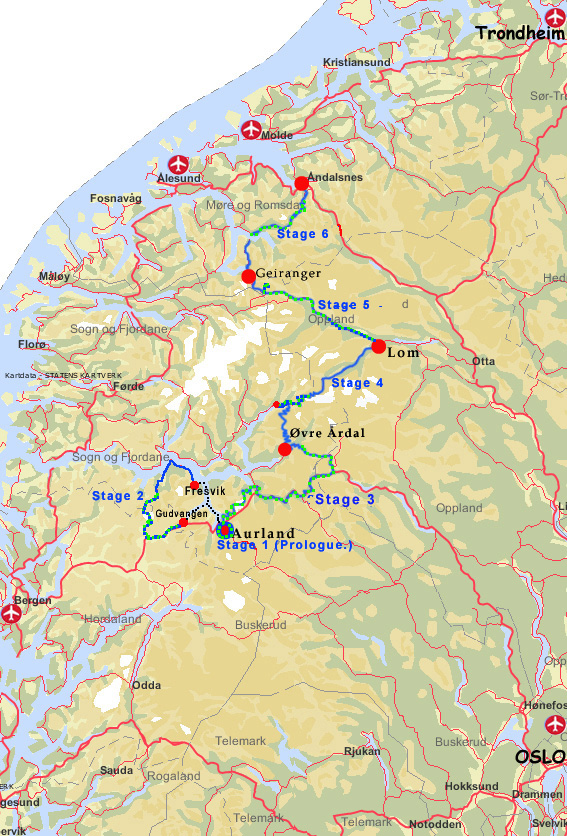 Sträckningen 2006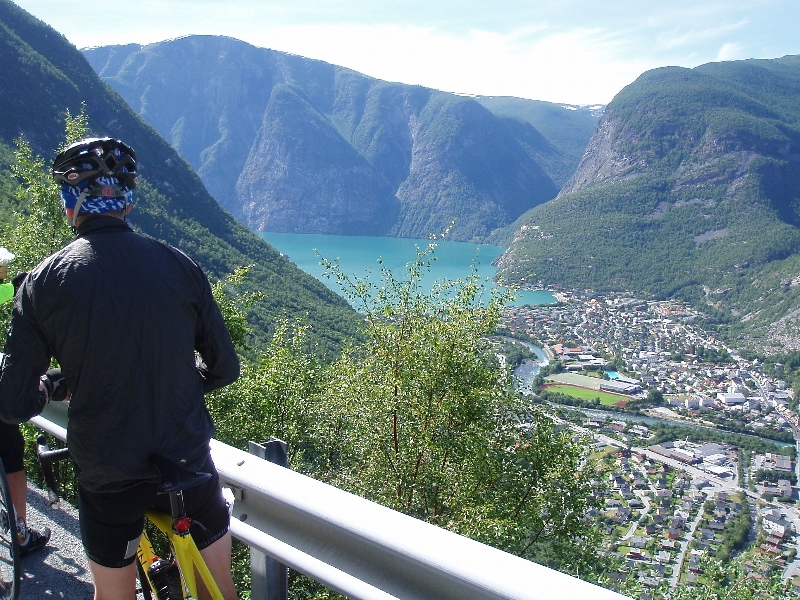 Staden Årdal från ovan.
Postat av Jan-Inge datum november 16, 2005 09:16 FM